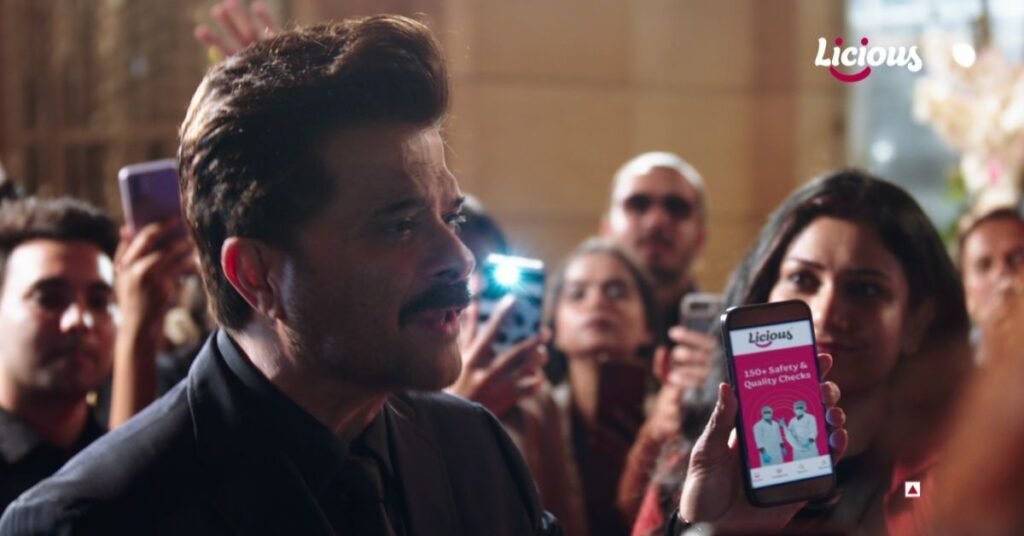 Licious, Delivered to the customer fresh meats & seafood brand has launched its latest campaign 'Licious Ke Nakhre aapke kab banenge?' featuring Bollywood actor, Anil Kapoor. The brand is known for curating delectable meaty products of the highest quality & freshness. The campaign is an ode to all the Nakhras that the brand has adopted over the years in quest of serving the best product to its consumers.
As a part of this campaign, Licious will release a series of quirky ad films featuring the dynamic Anil Kapoor in his element at film shoots. The films draw parallels between the 'nakhras' Anil Kapoor has to enhance his craft and Licious's world-class processes to ensure outstanding products come from a similar practice.
chief revenue officer – Prashant Verma said, Licious "We at Licious understand those meat lovers have a lot of nakhras and choose only the best quality and licious attempt to go to length with its nakhras through our nakhras.
Prashant Verma said, with this campaign the brand aim is to grow business online in this category. we are stoked to continue collaboration with Anil Kapoor for this campaign.
We had already started building the brand world for Licious and its association with Anil Kapoor via the first campaign So as a natural follow-up, we realized the sumptuous insight was that Anil Kapoor's high standards in acting and life can only be matched by Licious' high standards (read nakhras) in their product offerings and service quality.
we see Anil Kapoor urging people to experience what high standards are by using the Licious platform and imbibe these standards and nakhras in their own life too and hence our campaign tagline – Toh Licious ke nakhre aapke kab banenge?"
The Ad films showcase various scenarios of the veteran actor in the film set, where he can't get enough of Licious' attention to freshness, specialty cuts, 150-check quality process, and reliable service. the campaign encapsulates how the brand has embraced various Nakhras of meat lovers over the years to serve its customers better.
Anil Kapoor is Commenting on his association with Licious, "I'm truly thrilled to collaborate with Licious again. When it comes to your craft, it's good to have some nakhras, because only then can you deliver the best. That's been my motto and that's one of the reasons I love this brand. The quality standards they have are truly impressive. I'm really glad to be a part of their endeavor and I look forward to showcasing their efforts.
The campaign is LIVE across TV, Social & digital channels and will be further amplified through Licious' digital assets.