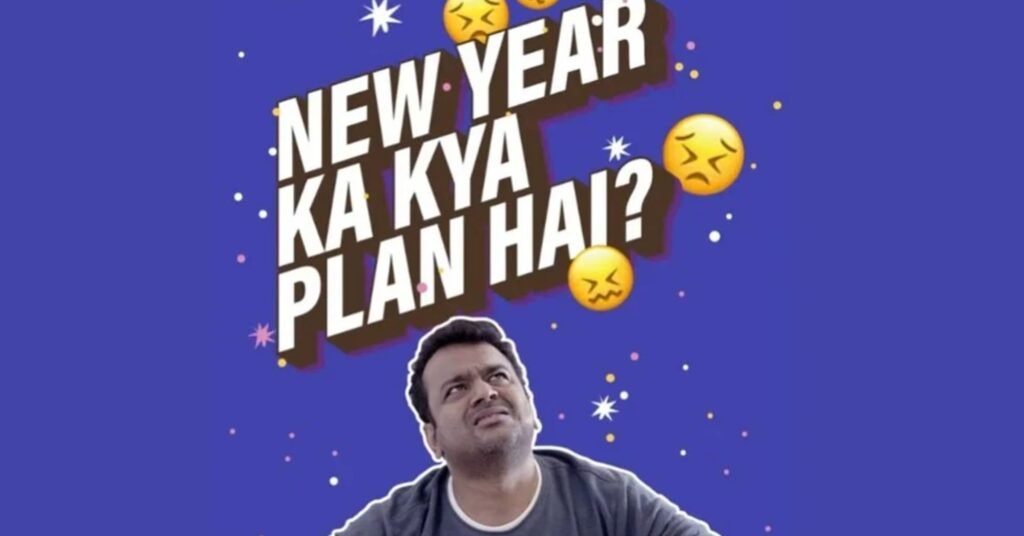 Every beginning of a new year is met with excitement, numerous expressions of optimism, and several promises to improve one's life. Furthermore, it also comes with the underlying concept of going into debt every time you go out on New Year's night or merely the expectation of celebrating New Year's eve with some grandiose "party." Both of these thoughts are accompanied by the fact that the holiday itself is associated with expenditure. Wakefit.co, India's largest direct-to-consumer (D2C) home and sleep solutions provider, is thrilled to introduce the "Honest New Year Party Rant" in response to this issue, in cooperation with Spring Marketing Capital. It features one of the most well-known comedian, Kumar Varun. This video dramatically encapsulates how most individuals feel about the stress and pressure of making plans for the New Year.
Kumar Varun, the video's comedic protagonist, loses his temper over all the expensive cover prices for "New Year's Party" advertising that promises a celebration on December 31. Later in the video, he talks about how individuals are critiqued if they don't have a big plan for the New Year. He also questions the idea that you should stay out late & party instead of staying home to relax and spend time with your family.
The end of the year raises the dilemma of where and how to welcome the New Year. The advertising campaign highlights that staying at home and enjoying spending time with loved ones while cuddled up in bed or relaxing on the couch has become the norm. The goal of the Honest New Year's Party Rant video is to reflect the general public's sentiments as the year draws to a close and to normalize the idea of hosting a New Year's Eve sleepover.
Additionally, the tead of Brand at Wakefit.co, Prateek Malpani, shared his thoughts on the film by stating that the concept for the video originated from talks the company had with customers who had brought up an entirely new meaning to the term "home" as a result of navigating life after the pandemic. Instead of being a passive area designed just for relaxation at the end of a hard day, the house has evolved into a dynamic and energetic environment that can host various pursuits. When we talk about celebrations, get-togethers, and other events, people enjoy a far better quality time at home, which is different from the past, when having fun meant "getting out."
He went on to say that they are ecstatic to have Kumar Varun as the protagonist for the video since he has amused them in the past with his peculiarities and quizzes. So, they are very excited to work with him. To explain the concept of a HAPPY SNOOZE YEAR PARTY in a way that the audience, with whom they are hoping they will be able to identify, they have used an approach that is vibrant and centered on banter. Through this campaign, they hope to mainstream the practice of remaining on New Year's eve and connect with people particularly fond of staying in. In particular, they want to reach out to those customers who like staying in.
The video is now available on the Home Time branded content channel on YouTube and across all of Wakefit.co's social media platforms. When promoting Season 3 of its Sleep Internship, Wakefit.co teamed up with artists like Aiyyo Shraddha and Satish Ray earlier this year. The company also debuted its web series, "Ghar Set Hai," which is currently available on VOOT and has received over 2 million organic views.